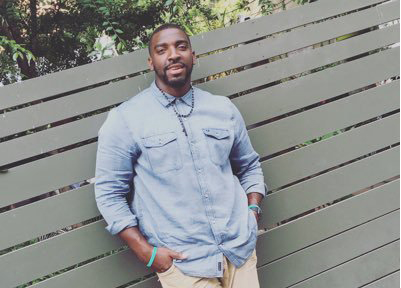 The places that the program put you in, the people that it put you around, provided you with this idea of hope that you can be and do whatever it is that you want to be and do.
At 13 years old, Greg joined Boys Hope Girls Hope as a residential scholar. His father had passed, and he was living in a housing project where drugs, gangs and violence were the norm. As residential scholar, Greg moved out of his neighborhood and into the Boys Hope Girls Hope home where he was safe and cared for by live-in, round-the-clock professional Residential Counselors, who helped him work through the anger and frustration engendered by his father's death. He was then enrolled in St. Xavier High School, a private, college-preparatory high school. There, he was active in a marching band and basketball. He eventually joined the football team his senior year, at the behest of head coach Steve Specht.
Greg led St. Xavier football team through a 14-0 undefeated season and a state championship, garnering athletic scholarship offers from the University of Connecticut, Michigan, Michigan State, Miami of Ohio, Wake Forest, Ohio State, North Carolina State, Boston College, and the University of Louisville. After an agonizing decision-making process, Greg, partially because of its proximity to his family, decided on the University of Louisville.
In 2011, Greg graduated from the University of Louisville, where he played defensive tackle. However, his career in football was just beginning. The Seattle Seahawks selected Greg in 2012, and, in 2014, the Seahawks beat the Denver Broncos 43-8 to win Super Bowl XLVIII. Later, in 2015, Greg moved to the Chicago Bears as defensive end and tight end before being released as a free agent in 2016. Just a few days later, he signed with the New England Patriots as a tight end. On February 5, 2017, Greg earned his second Super Bowl ring as the New England Patriots defeated the Atlanta Falcons in Super Bowl LI.
As an alumnus scholar, Greg has remained close to Boys Hope Girls Hope, serving on the international Board of Directors.